Whether you rent for a week, a month or a little more, you are at home here.
Breakfast in the sun, dinner under the stars live fully the spirit of the South!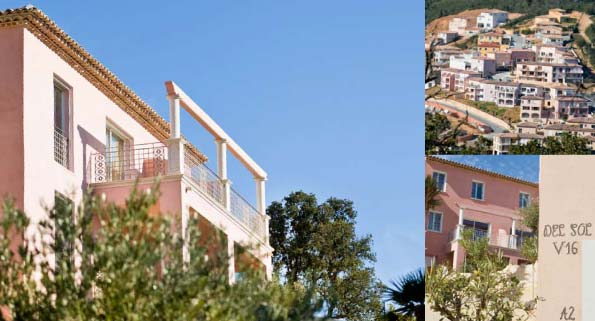 The rent as you rê-bypass! Residence del Campo has the choice of excellence to offer the full charm of the Mediterranean. You benefit from a hotel service 7 days 7. Housekeeper or breakfast served at home: think "fun" and nothing else The apartments are spacious:. 46m2 up for a studio, 97 m2 for 4 rooms. Terrace, balcony and bay windows bring you the southern sun. The materials are neat and modern and refined decoration. The equipment level is high, fully equipped kitchen, flat screen tv, double sinks in the bathrooms …
• Studio de 24 à 46 m2
• 2 pièces de 38 à 70 m2
• 3 pièces de 50 à 85 m2
• 4 pièces 97 m2
Residence del Campo is only 5 minutes from downtown Sainte-Maxime. An ideal location to enjoy all the pleasures of one of the most beautiful resorts Var. Smell the perfume stalls on market days. Try relaxing on a sandy beach. Face the two 18-hole golf course in the city. Discover the surrounding villages: Grimaud, Cogolin and St. Tropez course!